Hey everyone and welcome to my perfectmatch review!
PerfectMatch.com is one of the fastest growing dating sites online.
We can certainly see why it has slowly been gaining steam, as it has been featured on various media spots such as Dr. Phil, Dancing With the Stars on the Bonnie Hunt Show.
PerfectMatch.com caters to a wide cross-section of the U.S. population and has proven to be one of the best places to meet women online.
This includes but is not limited to singles, divorced, widowed, gays (top gay dating sites), lesbians (best lesbian dating sites) or heterosexual individuals as long as they are single and looking for serious dating, long-term relationship, and marriage.
"Mejor casamentero"
"Citas discretas"
"Lo mejor para aventuras"
A Good Read: The Ultimate Long-Distance Relationship Survival Guide, There are many success stories coming from the users.
Essentially PerfectMatch.com is perfect (pun intended) for any single individual who is looking for a partner who is serious about getting married.
The PerfectMatch.com compatibility system was designed by dating and relationship expert Dr. Pepper Schwartz based on 30 years of research.
The Duet Compatibility System or Total Compatibility System according to PerfectMatch matches the "whole" you this includes your lifestyle, personality, preferences, and values – the essential elements that create the most successful, lasting relationship.
Hope this PerfectMatch Review helps you find out if this online dating website(top dating sites article) is right for you! Let's get right into my PerfectMatch Review!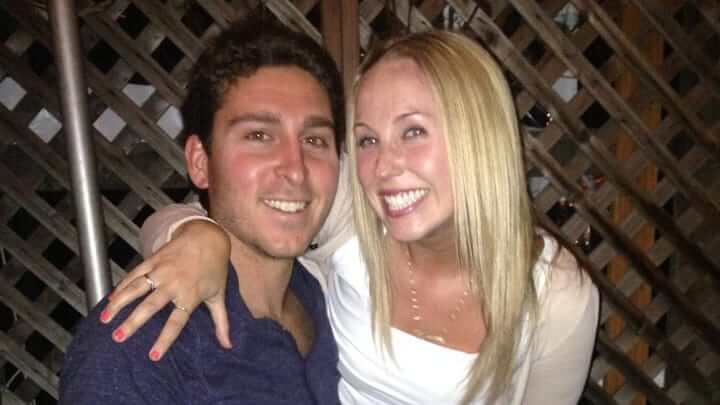 PerfectMatch Quick Info
Whereas other sites may come cheap, a one-month membership on PerfectMatch will cost you roughly $59.95, while a three-month membership will be $110.85 or $36.95 each month. The six-month membership plan is $199.96 or $33.33 per month. PerfectMatch is built for serious people looking for love online.
Facilidad de uso: navegación, diseño y diseño del sitio
One look at PerfectMatch.com and you will realize a few things.
The first thing that you will see is that the site has been beautifully designed, yet easily navigated because of its layout.
PerfectMatch does a great job of steering you into signing up for your account and making it dope before you get started on finding compatible singles.
There is nothing overly technical about using this dating site. Additionally, the site's beauty does not detract from its primary purpose.
Scrolling down will reveal numerous articles geared towards providing dating advice, a singles category and a section for information related to online dating.
Finding the perfect match should not be difficult, just make sure your personal information matches the kinds of personality types you are looking for. You can do this by filing up your profile information during the sign-up process, whether it's on a free membership or premium membership plan.
A personality test would determine who sees your dating profile, such that it matches with personality types that you would like,
At a point you need to get the right conversation going to be in the game, you should flirt back and be bold to ask them out
The video dating tool makes PerfectMatch one of the best online dating sites or dating apps in the world.
Popularidad
According to its website, PerfectMatch.com is enjoyed by millions of its members.
Now before this PerfectMatch.com review dives into any specifics let's examine the basis for such claims.
Their website states that since 2003 they have entered into partnerships with several world-class brands such as Warner Bros, Sony Pictures, MSNBC, and iVillage.
PerfectMatch.com has successfully been able to integrate its brand into the entertainment industry as they have been featured in many TV shows and films including Dancing With the Stars, Paul Blart: Mall Cop, starring Kevin Jones and the Lifetime Original Movie "Perfect Romance" to name a few.
Now, unfortunately, there is no accurate (or even close to accurate) report on the number of members and active members on PerfectMatch.com; however, it is safe to assume that with all the media attention that they have received; they most certainly have a large membership base.
To put this into perspective, on February 11, 2007, Dr. Phil's Valentine's Day special which featured PerfectMatch.com resulted in about 207,000 women joining the website that day.
The power of perfect media placement at work. It therefore not hard to imagine that with all the media buzz about the site that their membership is not in the millions.
PerfectMatch could serve you if you looking for instant hookups or you are shy but searching for long-term relationships.
It is advisable to have set goals in place before deciding to use a dating service by noting things you shouldn't put on your dating profile if you are a woman or a man.
In any case, do your due diligence and find out the pros and cons of online dating and know all you can about avoiding stress while searching for a potential match online.
Tasas de éxito
The success rate of any dating website is going to largely depend on the number of members that the site has.
Fortunately PerfectMatch.com has grown significantly and with its strategic media partnerships continues to experience sustainable growth.
PerfectMatch.com has successfully matched up to its fair share of couples that are either happily married or in a loving relationship.
"Mejor casamentero"
"Citas discretas"
"Lo mejor para aventuras"
They too (PerfectMatch.com) features the success stories that they receive on their website.
With a simple compatibility search that presents quick test results, perfect matches are easy to find on this awesome online dating website.
How Much Does PerfectMatch Cost?
PerfectMatch.com like eHarmony is not exactly the cheapest dating service online, but just like eHarmony their system is pretty rock-solid and is undoubtedly geared towards that person who is serious about finding a lasting relationship.
A one-month membership will cost you roughly $59.95, whereas a three-month membership will be $110.85 or $36.95 each month.
They also have a six-month membership plan, however, coming in at $199.96 or $33.33 per month it might not be a trendy membership selection.
There is a slight advantage of taking this particular six-month membership plan. Some of the added benefits are:
Priority listing in profile search results
The ability to have both free and paid members communicate with you and
Your profile will also be featured on the website
Caracteristicas
PerfectMatch.com offers its members the standard features that most dating sites offer such as profile search, the ability to add additional photos, appearing higher in searches, the ability to communicate with other PerfectMatch.com members, Ice Breakers, private mail and more.
Once you are a paid subscriber for more than two months you can take advantage of their PerfectMatch Guarantee – this means that if you do not get a certain amount of matches (as a paid member for more than one month), then PerfectMatch.com will extend your membership for free.
Another feature that stands out is their Duel Compatibility system.
This system saves you time as you will no longer need to endlessly search through profiles to find someone that is compatible with you.
This is because with the Duet Compatibility system members are guided towards creating more detailed information about themselves when signing up.
The Duet Compatibility system shares some similarities with eHarmony's system, but it is not as time-consuming to complete.
PerfectMatch Review Conclusion
My rating for PerfectMatch is:

The one thing that PerfectMatch.com is continually doing is trying to avoid people who are only interested in casual dating as this is not what the site is about.
Therefore if you are only looking for casual dates, then you should check out DateHookup.
That being said if you are single seeking a serious long-term relationship or even marriage then certainly go with PerfectMatch.com.
What's great is that PerfectMatch also caters to gay and lesbian singles unlike their competitor eHarmony(our review).
The site is well established in the online dating marketplace and endorsed by some celebrities.
If you are okay with spending a few extra dollars and willing to take the time needed to create a detailed profile then go on over to the PerfectMatch.com website and sign up today.
You should check out some of our comparison articles to see some epic battles like eharmony vs match, Zoosk vs Pof or Chemistry vs eHarmony!
I hope you all like my perfectmatch review! Now get out there and start dating! I hope you all got something valuable out of my Review!
They developed their compatibility system by taking ideas from the eHarmony system. Doing this has allowed them to give their potential users the impression of a more serious dating website which in turn encourages serious signups
PerfectMatch.com provides its members with dating advice and support. This is good for people who find online dating to be awkward and intimidating
Platinum membership will allow all members (both paid and free) to contact you
They have a PerfectMatch Guarantee – this means that if you do not get a certain amount of matches (as a paid member for more than one month) then PerfectMatch, com will extend your membership for free
It is relatively easy to keep track of and communicate with your matches
Some members have complained about a lack of adequate matches in their geographical area (even in larger cities)
Their membership fees are on the higher end of the market for online dating. Their relatively high prices and potential low search results could deter most people
Filling out the personality profile can be a lengthy process (generally this takes more than 15 minutes)
No instant messaging
Does not cater to fast casual daters
Right on our homepage are these exclusive guides to having an amazing dating experience:
It is educative and also free of charge!